Vinnies CEO Sleepout 2015
Radar Promotions Australia is delighted to promote Vinnies CEO Sleepout 2015.

The Vinnies CEO Sleepout is an annual event run by the St Vincent de Paul Society to help raise awareness of homelessness by encouraging top business leaders to sleep rough for one night.
RISE TO THE CHALLENGE - 18 JUNE 2015
Register today and join Merleen Cronin, CEO for Vinnies TAS and Dr John Falzon, Vinnies National CEO for the Vinnies 2015 CEO Sleepout being held at Aurora Stadium on Thursday 18th June.
FACT: There are over 1570 Tasmanians experiencing homelessness.
FACT: Homelessness does not discriminate - it affects men, women & children.
FACT: We can do something about it.
FACT: Together we can build a brighter future.
REGISTER TODAY
Phone: 6333 0822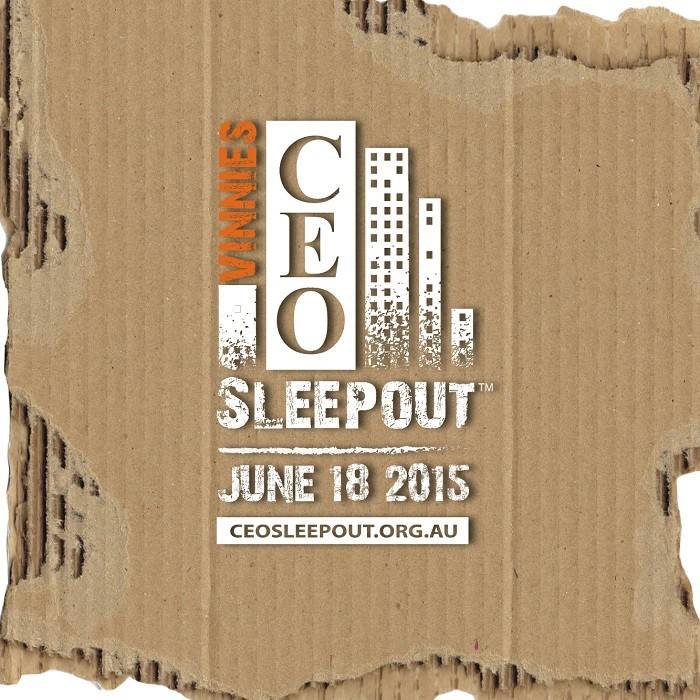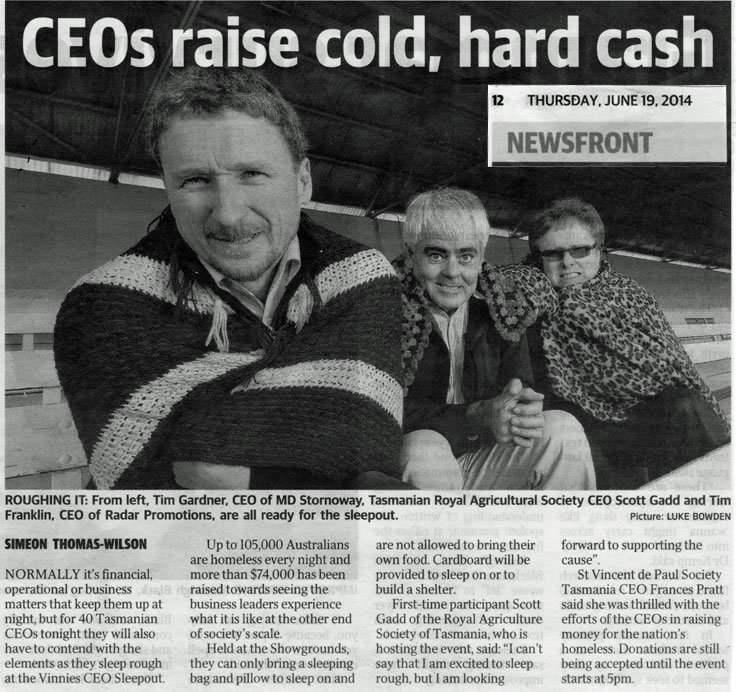 Vinnies CEO Sleepout 2014
Tim Franklin of Radar Promotions was one of the top fund-raisers, adding nearly $13,000 to the total raised for support of the homeless.

We work with you on a one-to-one basis. Ongoing communication is the key.