It is a core value of Radar Promotions Australia to help the less fortunate within the community. We are committed to supporting over 200 charities and community organisations, at no charge for air time, on an ongoing basis here in Tasmania and around Australia on Southern Cross Television, 7TWO and 7MATE.  We also utilise social media index networking e.g. Facebook - Radar Promotions Australia has over 10,000 friends with a reach of over 150,000 people in Tasmania alone, uploads to YouTube and on our 'all new' website to further value add giving all these charities a heightened profile wherever they may be located.
Daniel Morcombe Foundation
Day for Daniel 2016
It is about educating children and adults about keeping kids safe through child safety and protection initiatives. It aims to help empower our children to Recognise, React and Report if they feel something is not right. Wear Red and Educate is the theme of for Day for Daniel as we strive to have schools, kindergartens, businesses and communities across Australia take action and conduct child safety activities in their local communities to help in Keeping Kids Safe.
St Vincent de Paul Society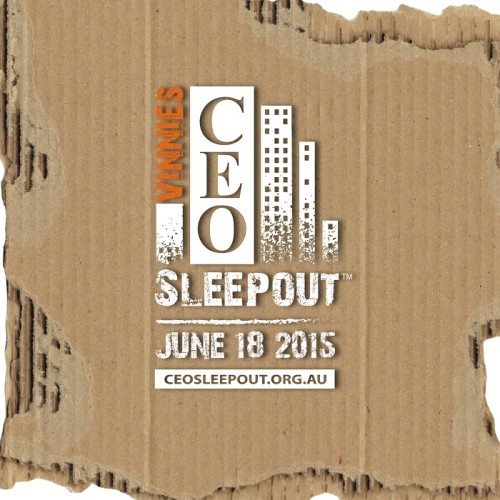 Vinnies CEO Sleepout 2015 - RISE TO THE CHALLENGE

With over 100,000 Australians experiencing homelessness, this is your chance to make a difference.
The Vinnies CEO Sleepout offers just a small glimpse into life on the streets. Over the past ten years, with your help and that of your supporters, we have raised $24 million to support Vinnies homeless services. With these funds, we not only provide immediate and emergency assistance but pathways to a brighter future.
This year we aim to raise 10 million. Please give now or register for 2015 to show your support.
Cardiac Arrest Day
Radar Promotions Australia is proud to support The Heart Foundation. RPA raised almost $35,000 for Cardiac Arrest Day in August 2010.
The 60-second commercial opposite was produced, with thanks to the Tasmanian Police, the Heart Foundation and many generous sponsors.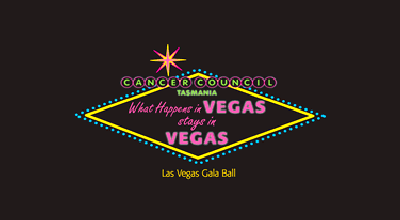 Gala Ball 2011
Programs funded by Cancer Council Tasmania minimise the impact of cancer on all Tasmanians, and the annual Gala Ball is one of the major events on CCT's fundraising calendar. In 2010, the Ball raised over $72,000 net to help fund cancer-related research programs and, having raised such a significant amount last year, CCT is confident that, with the support of businesses and individuals, we can aim even higher in 2011.
St Vincent de Paul Society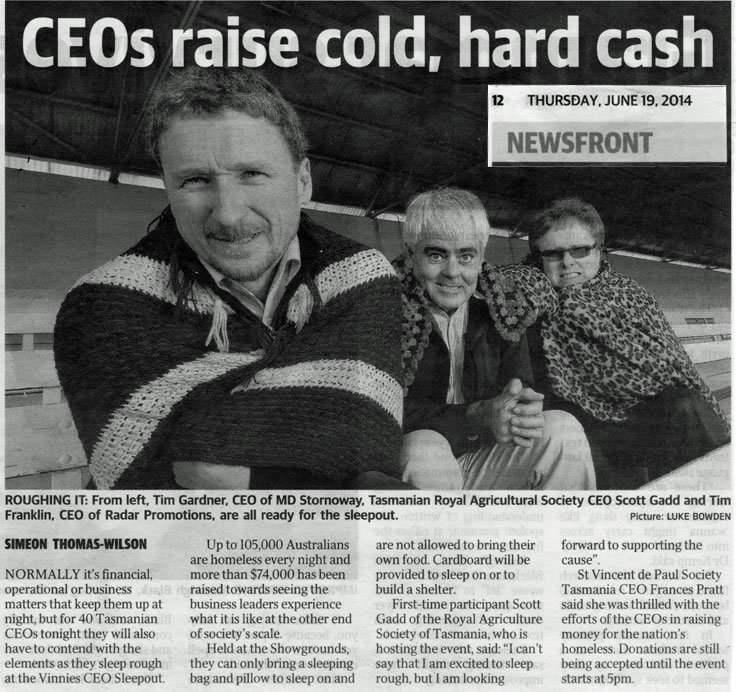 Vinnies CEO Sleepout 2014
Tim Franklin of Radar Promotions was one of the top fund-raisers, adding nearly $13,000 to the total raised for support of the homeless.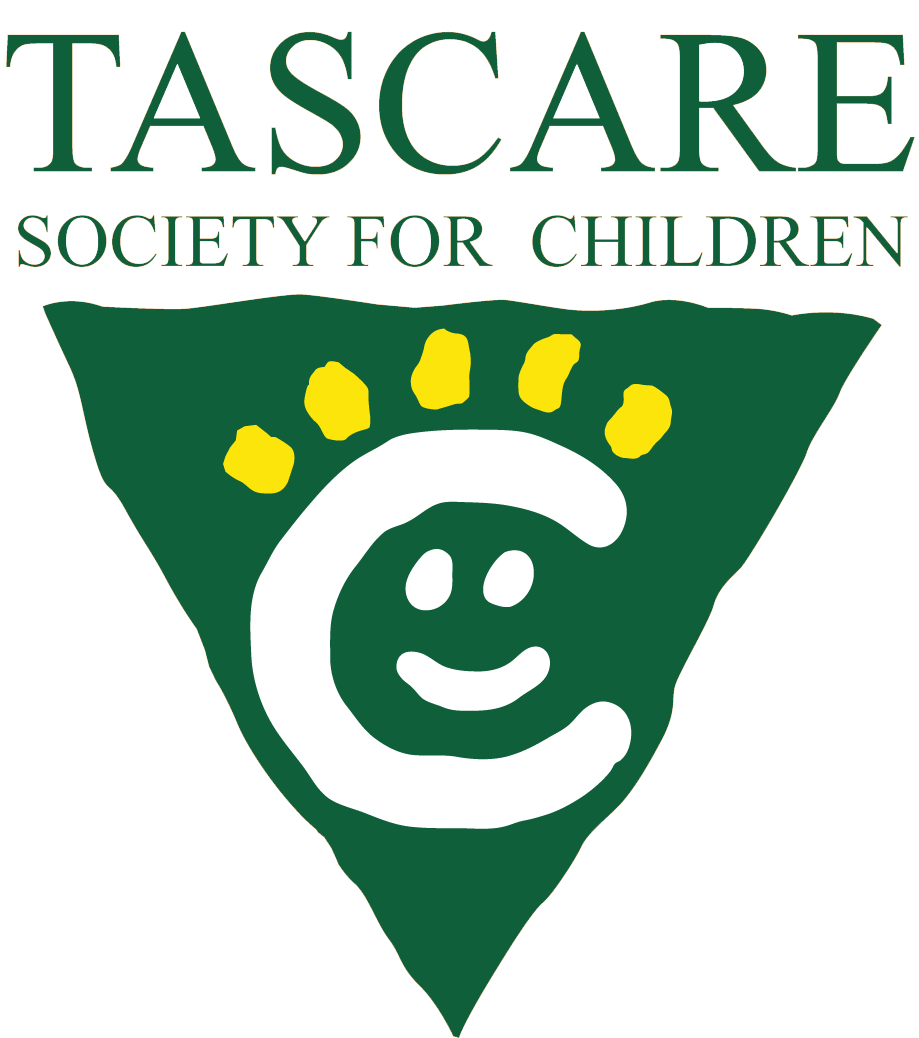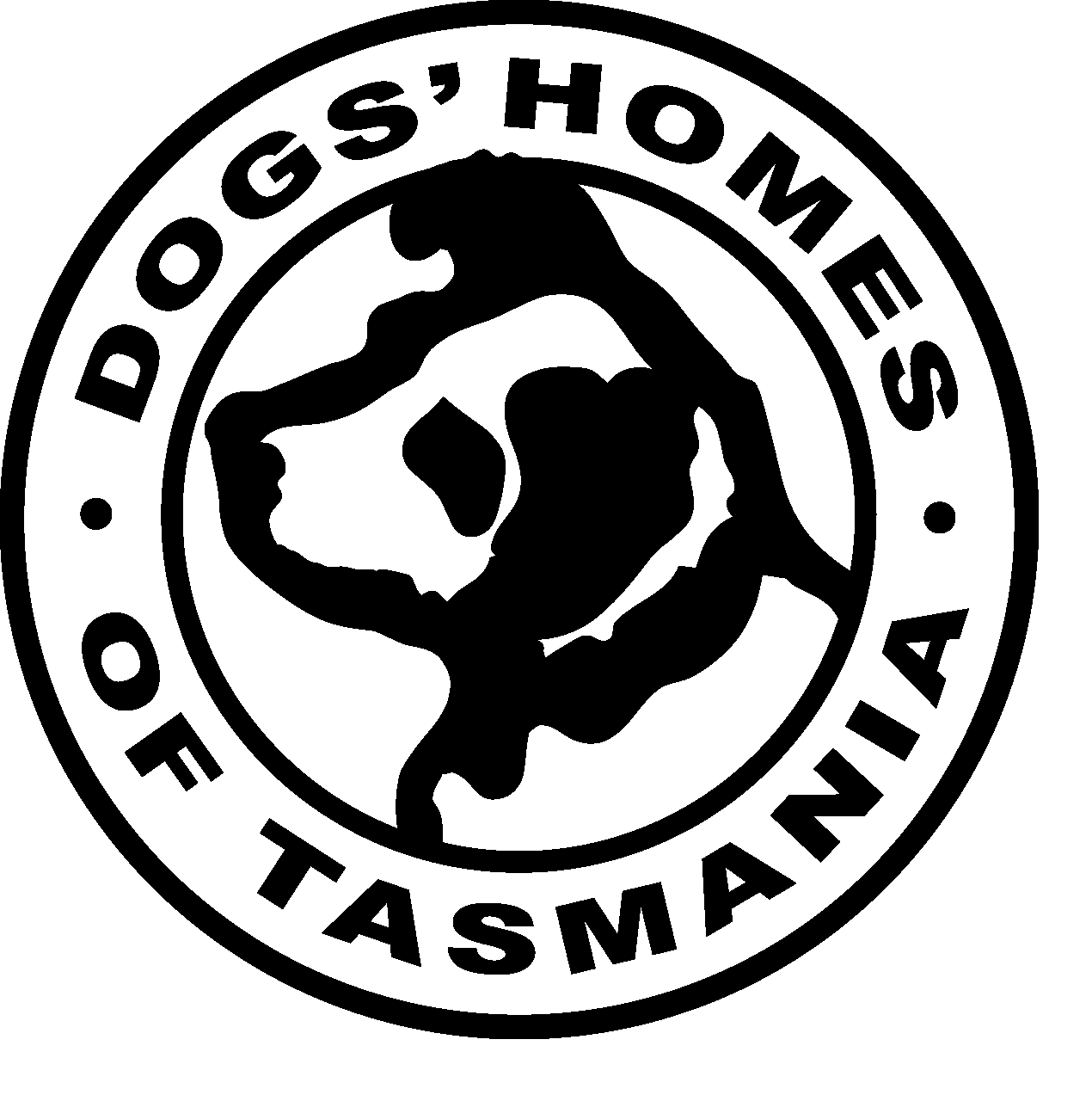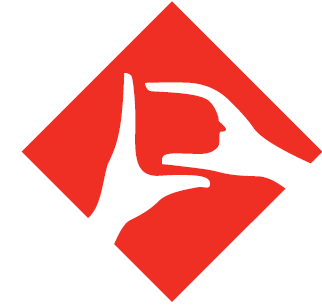 We work with you on a one-to-one basis
Ongoing communication is the key